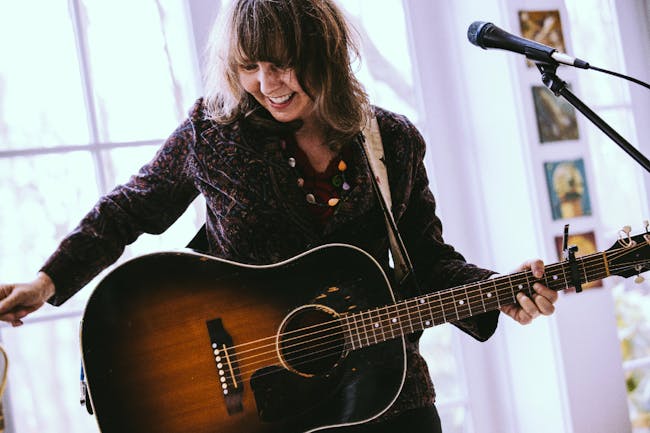 Amy Rigby at The Parlor Room (Readings + Songs!)
DOORS OPEN AT 7PM.
ADV/$12, DOOR/$15
Amy Rigby's long-awaited memoir will be published in October 2019. Girl To City: describes Amy's progression from Elton John fan in the Pittsburgh suburbs to Manhattan art student, CBGB habitué and fledgling musician to critically acclaimed singer-songwriter. Set in a twentieth century New York world of homemade clubs and bands — through love affairs, temp jobs and motherhood — the challenge of balancing art and real life gave Rigby the themes that define her work as a songwriter and artist. Those struggles make for a touching story: funny, sad and relatable to anyone who ever imagined trying to make a life out of what they love.
Amy Rigby has been making music about real life since the early eighties. With bands Last Roundup and the Shams in NYC's East Village to her solo debut Diary Of A Mod Housewife out of nineties Williamsburg; through a songwriting career in 2000s Nashville and during the past decade with duo partner Wreckless Eric, she's released records on visionary independent labels Rounder, Matador, Signature Sounds as well as her and Eric's own Southern Domestic Recordings. Her songs have been covered by Laura Cantrell, Ronnie Spector, Kevin Costner and They Might Be Giants' John Flansburgh.
Rigby's 2018 solo album The Old Guys received ecstatic reviews in the US and UK. It was called one of the top ten albums of the year by NPR Fresh Air critic Ken Tucker and included in the Top 100 Albums of 2018 by the Village Voice Pazz & Jop Critics' Poll. Since touring the US and UK with The Old Guys, Amy released new single and video "Tom Petty Karaoke" and a studio version of live favorite "The President Can't Read," named #1 single in Greil Marcus' Real Life Rock Top Ten, Rolling Stone, March 2019.
In celebration of the publication of Girl To City: Amy will read selections from the book and play songs from her catalog on Gibson J45 and Danelectro 12-string guitars.
http://theamyrigby.bandcamp.com/
http://www.instagram.com/amymrigby/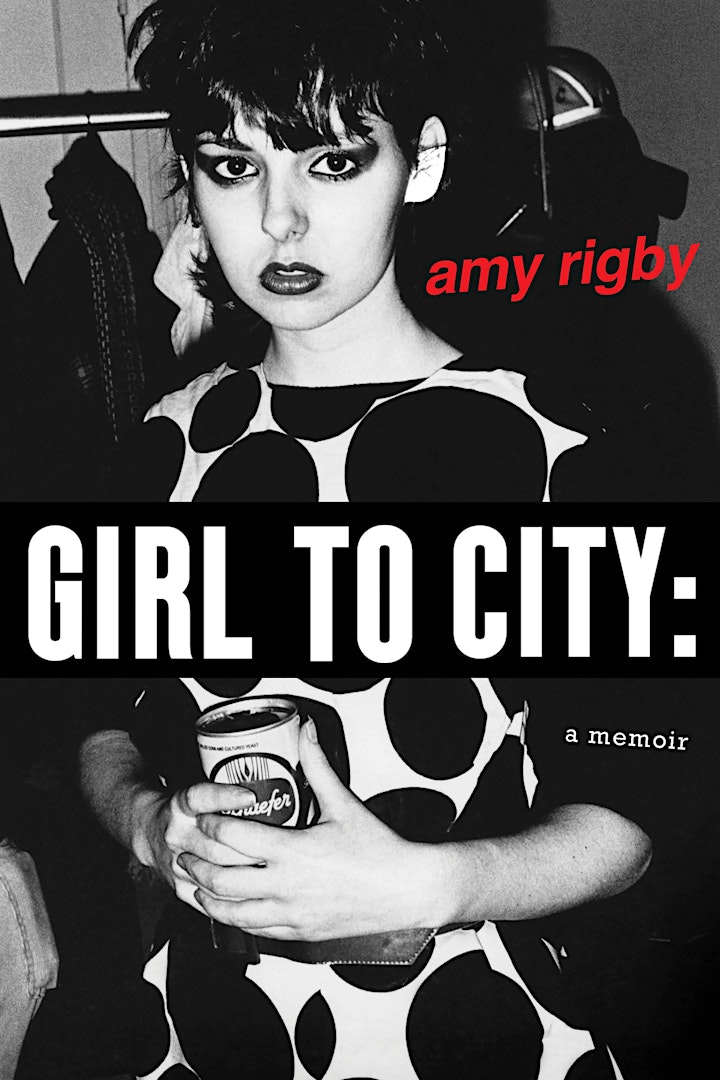 Venue Information:
The Parlor Room
32 Masonic St
Northampton, MA, 01060