Brooks Williams 30th Anniversary Solo Tour at The Parlor Room
DOORS OPEN AT 6:30PM.
Tickets on sale now: $18/Adv, $22/Door
Brooks Williams is a soulful fingerpicker, slide guitarist, songwriter and singer celebrating 30 years since the release of his 1st album. "At the top of his game," says Blues In Britain.
Master guitarist-singer-songwriter Brooks Williams released his first album early in 1990. The Washington Post wrote a glowing review which prompted National Public Radio's invitation for Williams to appear on All Things Considered with Noah Adams. And that's where it all began. The tours followed and so did the albums. Counting the new one, he has done twenty-nine is all and has never looked back.
A Statesboro, Georgia native now living in England, Brooks Williams seamlessly brings together Americana and country blues in a style that is unmistakably his own. A flashy fingerpicker, soaring bottleneck slide player and a soulful singer, Brooks Williams "is at the top of his game," says Blues In Britain, "where pure talent, hard work and relentless touring has brought him to the pinnacle of his career."
For his 30th Anniversary Tour, Williams has recorded an album of his favourite songs from his back catalogue. Called Work My Claim, the songs reach across the span of years and are as fully relevant now as they were when they were first released. The recording features some of Brooks' musician friends including John McCusker (Mark Knopfler, McCusker McGoldrick and Doyle, Heidi Talbot), Christine Collister (Richard Thompson, Daphne's Flight), Jim Henry (Eliza Gilkyson, Tracey Grammer, The Boxcar Lillies), Aaron Catlow (Yola Carter, Sheelanagig, Hawes & Catlow) and Phil Richardson (Claypath).
Williams is a consummate artist, performing hundreds of shows every year and recording at a dizzying pace. WUMB-Boston named him one of their Top 100 All-Time Artists. He's also listing in the Top 100 Acoustic Guitarists. Brooks' Blues (2017) is listed in Down At The Crossroads' Top 20 Blues Albums of All-Time.
When he's not solo, Brooks Williams is collaborating in the studio and/or on stage with the likes of Hans Theessink, Guy Davis, Boo Hewerdine, Rab Noakes, Jim Henry and Sloan Wainwright.
Guitarist Martin Simpson sums it up by saying, "He's a lovely player, a lovely singer, and a great writer. Brooks Williams is the real thing."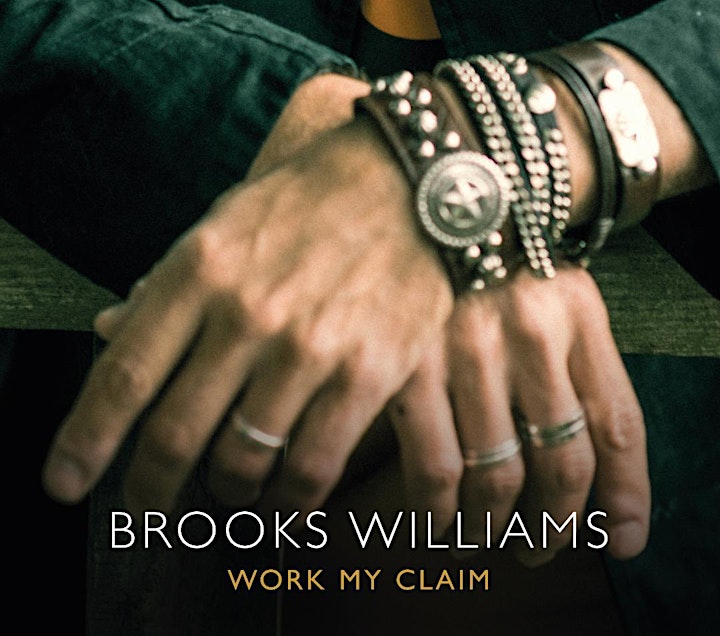 Venue Information:
The Parlor Room
32 Masonic St
Northampton, MA, 01060