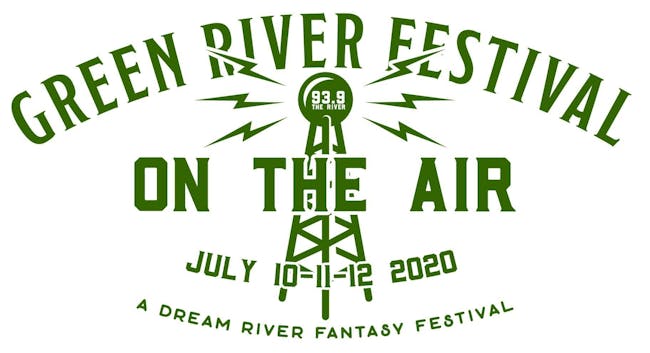 Green River Festival On The Air (93.9 The River)
Green River Festival On The Air (93.9 The River)
A Dream River Fantasy Festival!
JULY 10 - 11 - 12, 2020
We're streaming live performances from our festival favorites (past & present) plus exclusive backstage performances, artist interviews, and fan memories all weekend long on 93.9 The River!
Turn up your radio and enjoy the festival from your backyard!
"We are heartened and grateful that 84% of our fans who purchased festival tickets for this year have decided to hold onto their tickets until 2021 and forgo refunds. We want to show our appreciation and bring together our festival community by offering an incredible weekend of performances. We're envisioning mini-listening parties in backyards and parks and hope to bring the spirit of the festival into homes everywhere." - Jim Olsen, Festival Director
Full lineup & schedule coming soon: https://www.greenriverfestival.com/
New merch to get your party started: https://www.greenriverfestival.com/shop
*Special Thank You to our Sponsors*
Venue Information: