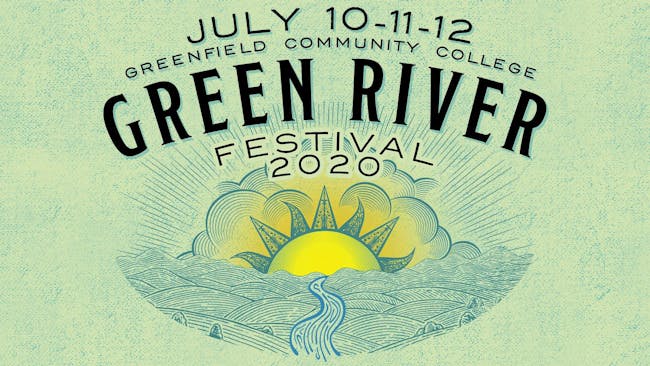 GREEN RIVER FESTIVAL 2020
Green River Festival - Postponed to 2021
Greenfield Community College
$119.99 - $159.99
On Eventbrite
[POSTPONED TO 2021] Green River Festival 2020: July 10 - 11 - 12 at Greenfield Community College
THE 34TH ANNUAL GREEN RIVER FESTIVAL HAS BEEN POSTPONED TO 2021
In light of the uncertainty surrounding the Covid-19 pandemic, this summer's Green River Festival has been postponed until July 2021. The health and safety of all involved in the event is our utmost concern, it simply isn't possible to ensure a safe festival this summer.
We came to this conclusion after careful deliberation and input from local officials and our hosts at Greenfield Community College.
We're already hard at work planning the 2021 festival, and we hope to retain as many of the artists scheduled to perform this summer as possible. Until then, we look forward to brighter days and to next July when we can all gather together to share our beloved summer tradition.
The entire Green River Festival staff and community thank you for you r ongoing support and we can't wait to celebrate with you as soon as we can.
TO OUR GREEN RIVER FESTIVAL TICKET HOLDERS:
Before you choose to refund your ticket purchase, please consider the following:
The Green River Festival has been an annual tradition since 1986. This cancellation will cause financial hardship to our organization, as the vast majority of our funding comes from ticket sales. We are already planning for the 2021 festival and have committed to keep our staff employed and to return next year with the best festival yet.
We are working to reschedule as many of this year's performers as possible for 2021. We'll also be adding more exciting world class bands for next year's festival.
We encourage you to consider keeping your 2020 tickets for next year and help support the festival. Many of our sponsors, volunteers and performers have recommitted to the festival and will be returning for 2021. We can't thank them enough for the ongoing support.
Option 1:
Do nothing and keep your 2020 Green River Festival ticket and it will automatically be upgraded to a Festival Faithful ticket for 2021.
The Festival Faithful ticket includes these perks:
1. Early entrance for each day of the 2021 festival
2. Admission to an exclusive musical event as part of the 2021 festival
3. 20% off of 2021 festival merchandise
4. 10% off of Arcadia Folk Festival and Back Porch Festival tickets
5. First crack at buying additional GRF tickets at the lowest price
6. Our unending gratitude!
Note: Your Festival Faithful ticket will honor the same type of ticket you previously purchased for 2020. Weekend passes will become 2021 Weekend Passes and Single Day passes will be honored on the same day of the weekend that you originally held tickets for.
Option 2:
You can obtain a full refund for your 2020 Green River Festival ticket. On Thursday, May 7th you will receive an email outlining how to request a refund. All refund requests must be received by May 31st at midnight. All refunds will be processed in early June and completed by June 10th.
OTHER WAYS TO HELP:
If you haven't purchased tickets yet, please consider making a donation to the festival to help us survive this unforeseen event. You can donate in any amount here: https://www.paypal.me/grf17. All GRF donors will be entered into a drawing to win a special Green River Festival prize package of 2 weekend passes for 2021 and some great festival merchandise.
THE ENTIRE GREEN RIVER FESTIVAL TEAM THANKS YOU FOR YOUR SUPPORT!
Tune in to signaturesounds.com/homesessions tonight at 8pm, ET for a special video message from the GRF team.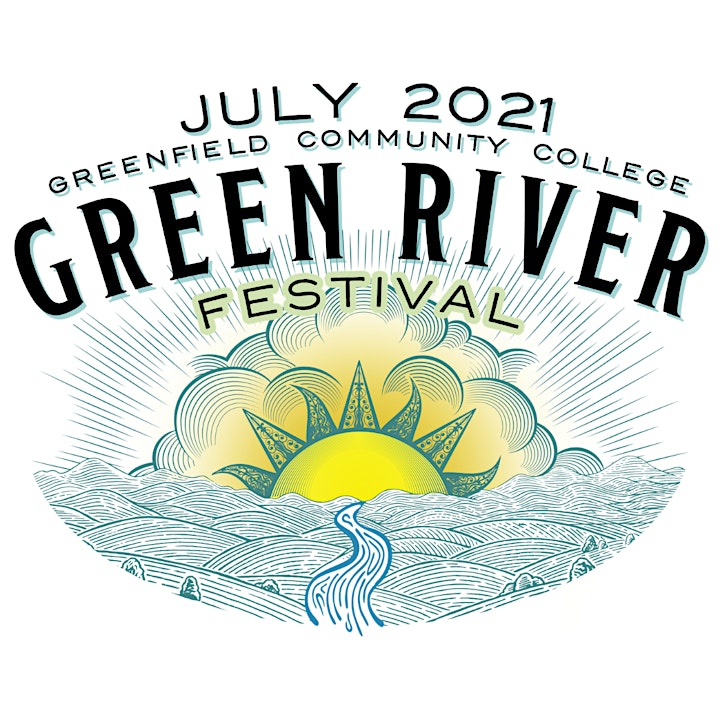 Venue Information:
Greenfield Community College
1 College Drive
Greenfield, MA, 01301