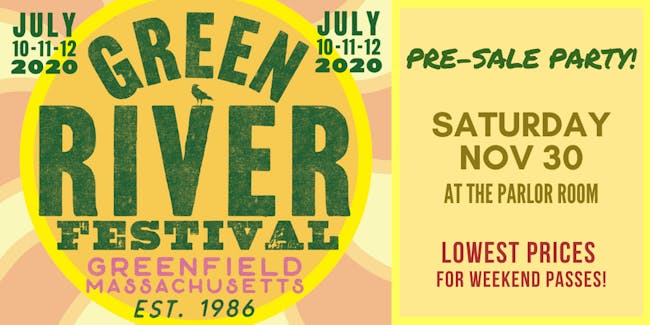 Green River Festival Pre-Sale Party at The Parlor Room. Special one-day sale for locals! Get your weekend passes at the LOWEST price!
**NO NEED TO REGISTER. IT'S FREE ADMISSION!**
Join Signature Sounds Presents on Saturday 11/30 from 12 - 5pm at The Parlor Room for a special thank you to local friends and fans of The Green River Festival. 'Earliest Bird' tickets for July 10-11-12, 2020 will be on sale at the lowest price of the year for one afternoon only! In person only.
$99.99 / weekend pass
$149.99 / weekend pass + camping
Come enjoy complimentary refreshments (including BBC brews!), special musical guests, and discounted festival merchandise!
Later that evening, Signature Sounds Presents hosts a free film night with a screening of Martin Scorcese's "The Last Waltz" at The Academy of Music. Live performances from the intimate Green House Stage at the Green River festival will also be shown, featuring past performers Michael Franti, Deer Tick, Eilen Jewell, and many more festival favorites.
Festival dates are July 10-11-12, 2020.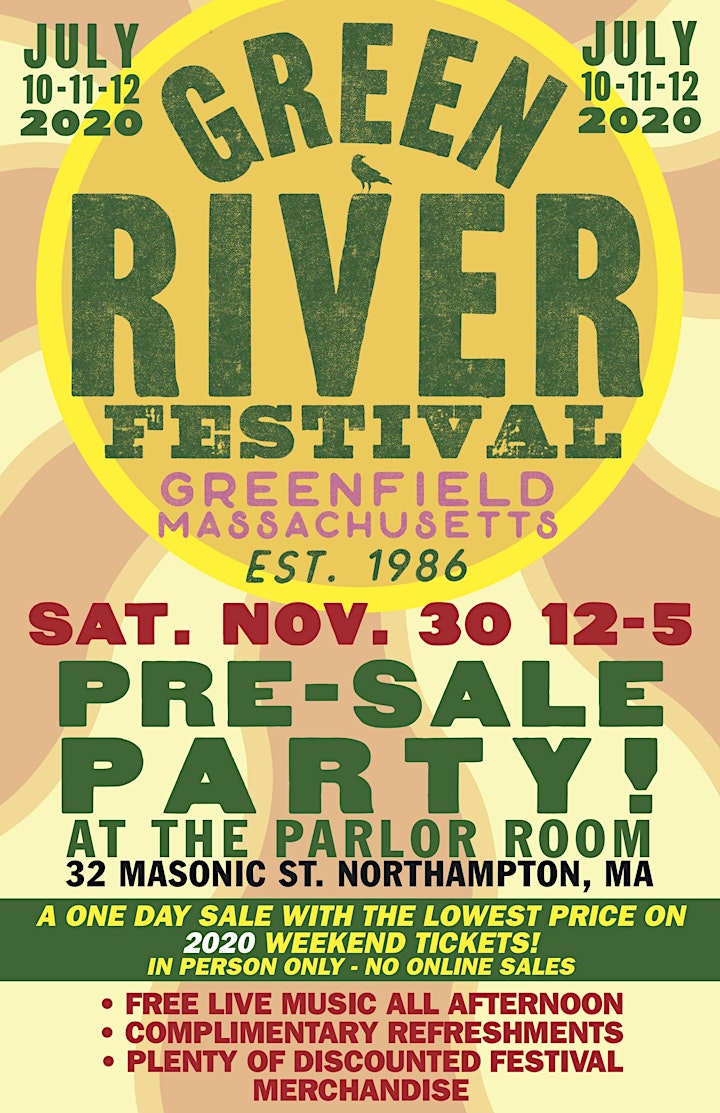 Venue Information:
The Parlor Room
32 Masonic St
Northampton, MA, 01060