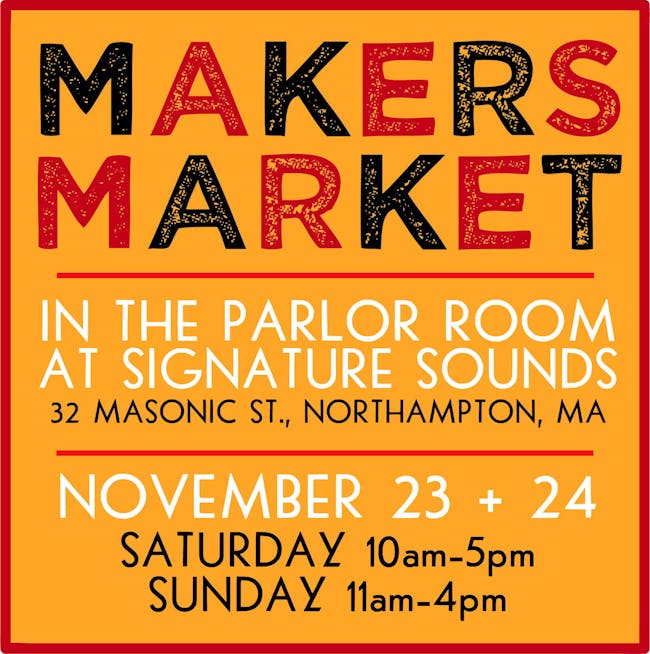 Makers Market at The Parlor Room: Saturday 11/23: 10am - 5pm ; Sunday 11/24 : 11am - 4pm
FREE ADMISSION. JUST SWING BY!
(no need to register here)
Makers Market is an invitational craft show featuring contemporary, one-of-a-kind goods and gifts. Buy local, handmade art and crafts from vendors filling both rooms at the Parlor Room. Find unique, affordable, high-quality jewelry, metal work, pottery, apparel, accessories, home decor, wood work, dolls and more.
https://www.facebook.com/MakersMarket.Noho/
For more info, email: makersmarket@signaturesounds.com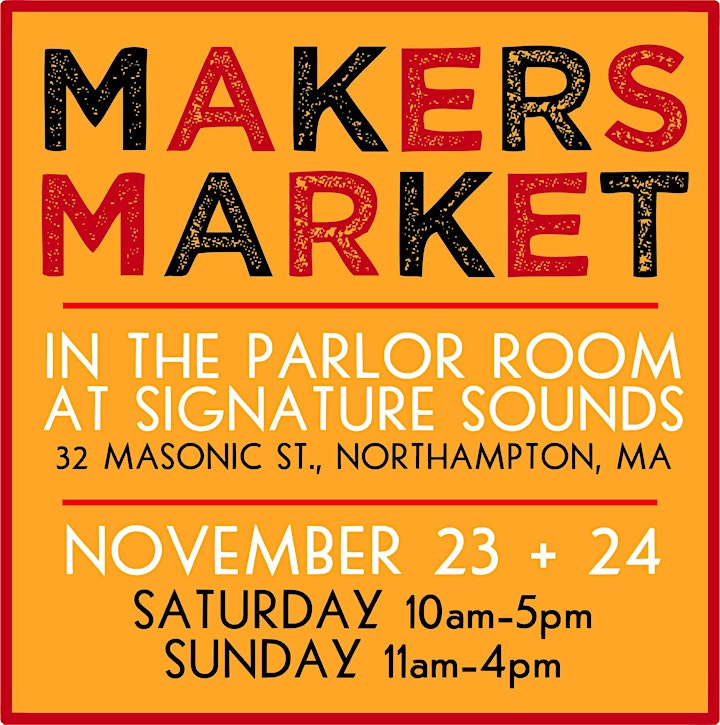 Venue Information:
The Parlor Room
32 Masonic St
Northampton, MA, 01060