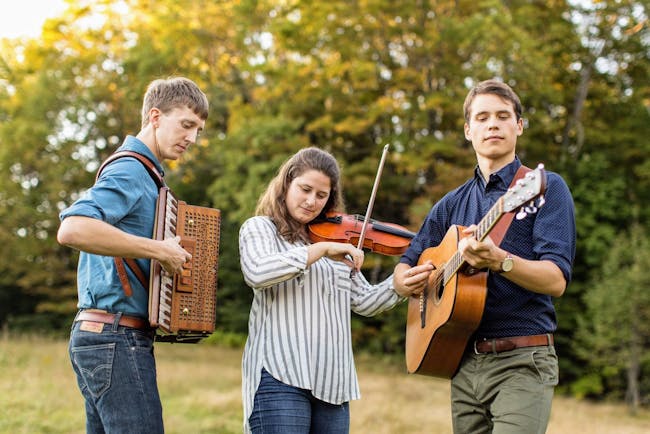 Nova w/ Kimaya Diggs at The Parlor Room
DOORS OPEN AT 6:30PM.
Hailing from New England, Nova is a contra dance band that weaves the sounds of fiddle, accordion, and guitar into a rich tapestry of sound. Nova draws from both traditional repertoire and original compositions to create versatile, high energy and driving dance music.
In the spring of 2013, Kathleen Fownes (Fiddle) introduced Guillaume Sparrow-Pepin (Accordion and Piano) to Everest Witman (Guitar and Feet). The trio's undeniable chemistry became apparent as soon as they started playing. They continued to play together informally whenever possible, until 2014 when Nova began performing and playing dances. Nova plays local dances, dance weekends, festivals, concerts, and weddings throughout New England and beyond.
https://www.facebook.com/novatriomusic/
https://open.spotify.com/album/4FxQttV7gejimDf4dhcZrf?si=U-OKe-GLTtGYFLbuNEOumg&fbclid=IwAR1t0cLNcSYLtNM4Pnwa_2THthwovwT1ItiHL1efaOScbpECc5y7C0khRPM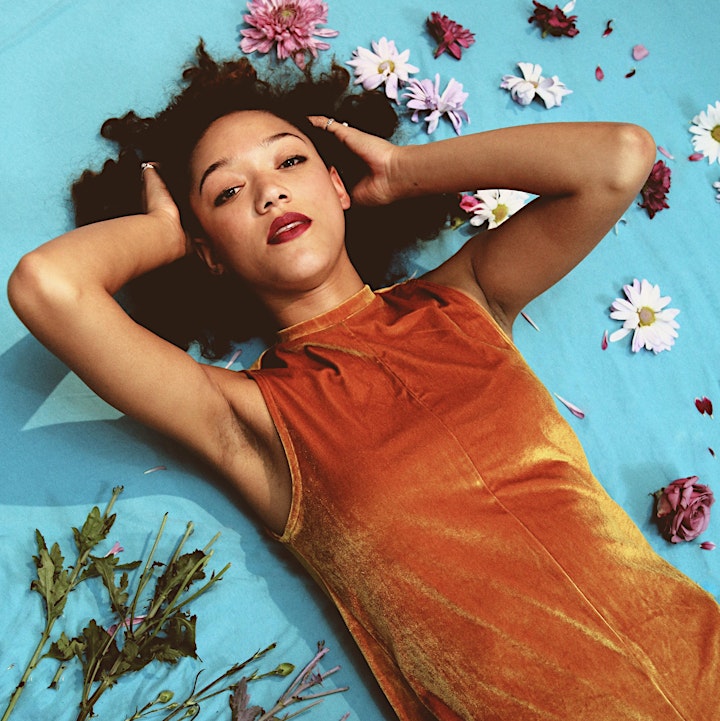 Classically trained in vocals, piano, and cello, rooted in her jazz, folk, and opera musical background, Kimaya Diggs has mastered a genre-defying style. Inspired by the acrobatic folk renderings of Joni Mitchell, Ella Fitzgerald's jazz stylings, and Lianna LaHavas' soulful charisma, she draws skillfully from her lineage of musical pioneers, creating a musical lane all her own. Kimaya's comfortable stage presence and confident mastery of her vocal talent grounds each performance and allows her audiences to fully participate in the experience of each song.

https://www.facebook.com/KimayaDiggsMusic/

Venue Information:
The Parlor Room
32 Masonic St
Northampton, MA, 01060