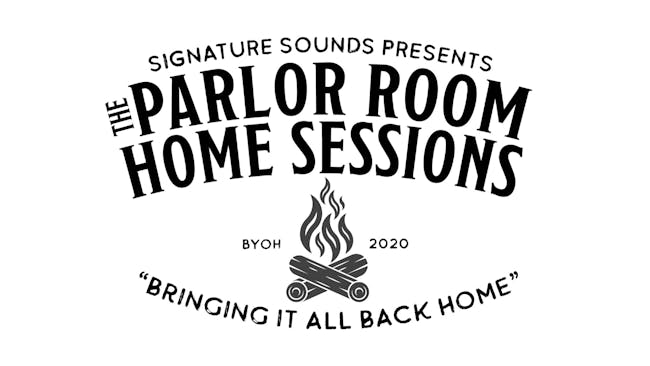 The Parlor Room Home Sessions: Charlie Hunter (Livestream)
The Parlor Room Home Sessions: James McMurtry w/ Heidi Newfield (Livestream)
Monday, June 8th at 8:30pm, ET
Watch it here: http://www.signaturesounds.com/homesessions
*You DO NOT need an Eventbrite ticket or registration for this event.
"Now more than ever, it's important for us to stay connected and support the artists who bring us so much joy. Since it'll be awhile until we can gather again, let's share the gift of music together and look forward to better days ahead." - Jim Olsen, Signature Sounds president and Green River Festival director
Signature Sounds Presents has announced an online concert series in response to the COVID-19 crisis. All performances start at 8 PM, EST and are accessed via www.signaturesounds.com/homesessions. More bands will be announced shortly and will include Parlor Room and Green River Festival favorites along with more artists on the Signature Sounds roster.
If you'd like to tip the performer:
Venmo: @signaturesounds
Paypal: https://paypal.me/homesessionstipjar
*Please note which show you are supporting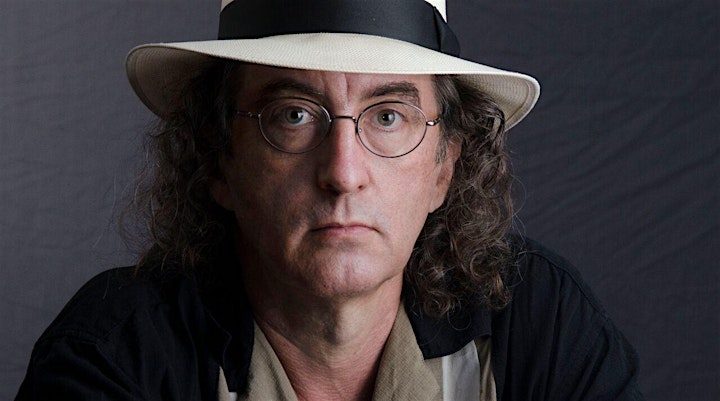 "McMurtry aims for the jugular." —DIRTY LINEN"A conservative," Franklin Roosevelt said almost 70 years ago, "is a man with two perfectly good legs who, however, has never learned to walk forward." James McMurtry – work shirt tucked, fists clenched – turns those words into weapons on Just Us Kids. Think Steve Earle with an even more pointed – and sometimes sharper – vision. Essential listening at the height of election season.
James McMurtry has been working with legendary Los Angeles-based producer Ross Hogarth at Santa Monica's GrooveMasters for his forthcoming album. Liner notes enthusiasts know multiple-Grammy-winning producer/engineer/mixer Hogarth from his work with Gov't Mule, Roger Waters, The Black Crowes, Shawn Colvin, John Mellencamp, R.E.M.and Jewel, among many others. Hogarth's wide and varied experience and taste opened up all creative doors and usual and unusual possibilities for all their classics. And no need to explain the incredible GrooveMasters Studio.
Hogarth has never allowed himself to be pigeonholed or trapped in any one musical genre as his studio work runs the gamut from the heavy metal icons Mötley Crüe to the Grammy-winning Americana favorite Keb' Mo' to recent releases by Van Halen, Ziggy Marley and the Sick Puppies. Exclusive and particular in its clientele, the semi-private Santa Monica recording studio where McMurtry will be recording has recently opened its doors to Laurel Canyon legends such as David Crosby, Bob Dylan, Warren Zevon, David Bromberg and more. The spiritual vibe and feel of this studio, along with the cast of characters, will most definitely bring out the best in the upcoming McMurtry record.
Other notable players on the album (in addition to his stellar band) include David Grissom (John Mellencamp) and Harmoni Kelley (Kenny Chesney). McMurtry will unleash this latest collection of poignant and timely songs on New West Records this fall! "I first became aware of James McMurtry's formidable songwriting prowess while working at Bug Music Publishing in the '90s," says New West President John Allen. "He's a true talent. All of us at New West are excited at the prospect of championing the next phase of James' already successful and respected career." McMurtry joins New West's singular roster of top-tier roots music all-stars including Steve Earle, Rodney Crowell, John Hiatt, Aaron Lee Tasjan, Buddy Miller, Nikki Lane and dozens more.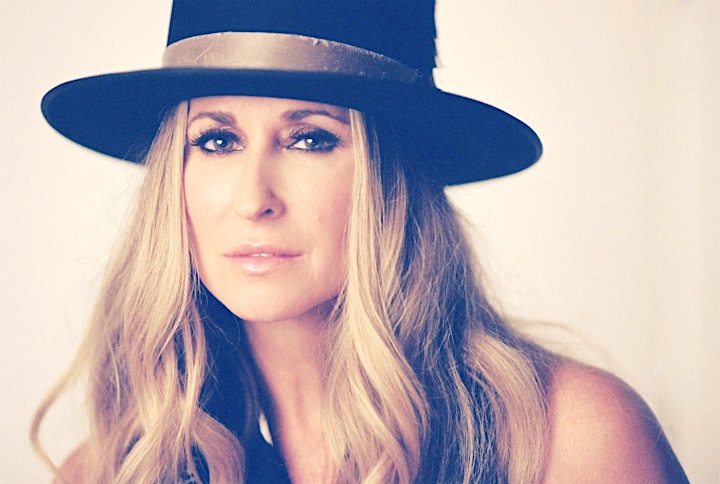 From traditional country through rockabilly and on to the blues, her second full-length solo album draws collaborators Randy Houser, Jim Lauderdale, Delbert McClinton, Kenny Vaughan, Mickey Raphael, and Waylon Payne.

NASHVILLE, Tenn. — A good-timing, honky-tonkin', band-leading, song-writing, love-song-singing, blues-harp-blowing, tradition-nurturing, genre-busting, crowd-carrying, full-hearted flag bearer for all that's true about music. That's Heidi Newfield. And on her new solo album The Barfly Sessions — recorded without heed to music business convention — she's finally captured her full range. "No one was telling me what to do," Newfield says. "No one put me in a box. Anyone asking me, what is the new music like? Ummmmm, it's like me!"

After recording three albums while fronting Trick Pony, charting eight singles and branching out for her first solo project with the platinum-certified smash "Johnny & June," Newfield knows her way around a studio ... and a stage. A bold stylist and true entertainer, she greets peers and fans alike with her small frame, big voice, friendly smile and a hug. Sharp and well read, she knows herself and her audience. She could be voted most likely to not give a damn about anything but the music by a stunning collection of collaborators and co-writers: Al Anderson, Randy Houser, Jim Lauderdale, Delbert McClinton, Jon Randall, Mickey Raphael, Rivers Rutherford, Leslie Satcher, Chris Stapleton, Matt King and Kenny Vaughan.

Newfield co-produced The Barfly Sessions with Jim "Moose" Brown who, in addition to being a hit-making songwriter and producer, is known for playing Hammond B3, guitar and as the band leader of Bob Seger's Silver Bullet Band. "It's inspiring to see an artist who's had the kind of success she's had be so determined to push new musical boundaries and get outside of her comfort zone," Brown says. "Heidi and I have been friends for many years and I've always been a fan of her music, but I really had no clue as to the depth of her musicianship, songwriting, and general bad-assery until now. She is a deep mix of old school country, Texas twang, blues and straight-up soul, and she absolutely delivers the goods on this record."

A Northern California native (Healdsburg, specifically), Newfield grew up on a Quarter Horse ranch and chose a music career as a teenager, eventually riding Trick Pony hits including "Pour Me," "On a Night Like This" and "It's a Heartache" to awards, acclaim and packed houses. Her solo work and the runaway success of "Johnny & June" brought a fist full of Academy of Country Music nominations and her multi-faceted creativity into sharper relief. With her new album, she's completed the journey to fully realized artist.

Credited with writing on 12 of the collection's 14 songs, she brings her musical stamp to all of them, including a standout track she didn't write. "Blues Is My Business" writer Kevin Bowe explains, "I've heard many, many versions ... from Etta James to the old bar-band down the street ... but no one owns this song like Heidi Newfield. Her combination of big-hearted soul and an even bigger middle finger gave this song exactly what it wanted. Having the legendary Delbert McClinton join Heidi was better than having the cherry on top — more like the spicy BBQ sauce, the perfect combination and flavor."

Venue Information:
The Parlor Room
32 Masonic St
Northampton, MA, 01060