The Parlor Room Home Sessions: Little Roots
THE PARLOR ROOM HOME SESSIONS: LITTLE ROOTS
Saturday, March 28th at 10:30am
Watch it here: http://www.signaturesounds.com/homesessions
*You DO NOT need an Eventbrite ticket or registration for this event.
"Now more than ever, it's important for us to stay connected and support the artists who bring us so much joy. Since it'll be awhile until we can gather again, let's share the gift of music together and look forward to better days ahead." - Jim Olson, Signature Sounds president and Green River Festival director
Signature Sounds Presents has announced an online concert series in response to the COVID-19 crisis.
This performance is at 10:30am, All other performances start at 8 PM, EST and they can be accessed via www.signaturesounds.com/homesessions. More bands will be announced shortly and will include Parlor Room and Green River Festival favorites along with more artists on the Signature Sounds roster.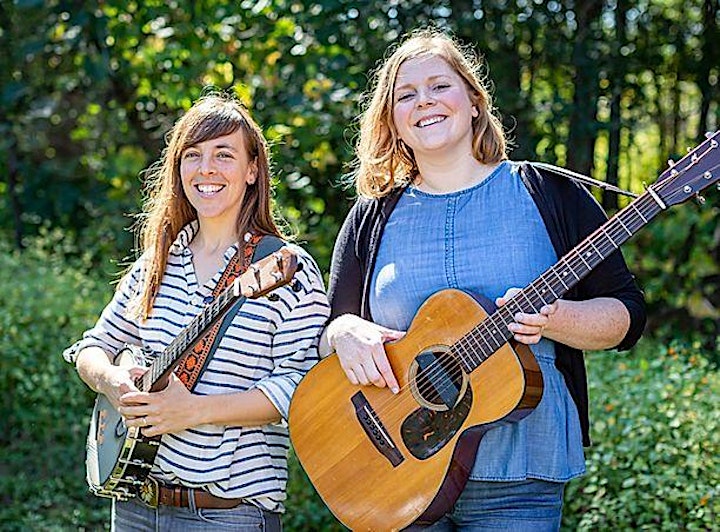 Little Roots is an acoustic, hands-on, interactive music program for children - infants to 5 years old and their grown-ups. Little Roots Founders, Annie Stevenson and Maggie Shar, are trained educators and professional musicians who strive to create connection, community, and joy in each class. Maggie and Annie sort through and write songs rooted in traditional music, American Folk and Old-Time, West African, Gospel, Irish Trad, Jazz and Blues amongst others. Annie and Maggie deeply love music and love to help introduce young folks and their grownups to the magic of music.

Venue Information:
The Parlor Room
32 Masonic St
Northampton, MA, 01060